Expired Coupons
Please! Complete require fields
Showing 0 -50 of 7 reviews
Kev
Awesome service Just came back from Japan and China and my Teppy worked like a charm! Had great signal almost everywhere I went. I will def rent again on my next trip!
Miciogatto
TEP HAS BEEN REALLY USEFUL ALSO THIS TIME Thanks to Tep also this time: your service has been really useful:I recommend to rent the extra power bank because if you use Whatsapp a lot you might need it. Nowadays it seems that nobody wants to talk on the phone anymore... they prefer to whatsapp...
N I.
Tep made my recent trip to Greece and Turkey a breeze. While at first I wasn't sure it was working it turned out it was and I was the only one connected to the outside world 24/7. I shared my Tep information with many people. Hopefully it helps to improve your business. Thanks Tep!!
MAI N.
Great Customer Service The device arrived a few days before my trip to Colombia and it was easy to use. But while in Colombia, the internet connection was spotty. I contacted TEP customer service twice, once in the morning and once at night, to fix the problem. They were very helpful and fixed the problem right away. They even followed up with me to check on the progress. I've used them before and will definitely use them again.
SM
Great in Mexico City Worked well for 3 users in Mexico City. Had to use a portable charger but that's because we had it on for most of the day. Would use again!
Katie
Convenient Arrived 3 days before my scheduled trip. Instructions were clear and simple to follow. No issues. Great to have for peace of mind whenever we needed it in Peru. Cheaper than activating mine and my travel partners' phones each day. Was even able to stream a movie on it!
Vera
It arrived on time and was super easy to use.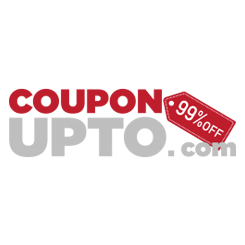 Top Selling
11
Tep Wireless Pocket Wifi - A pocket-sized personal WiFi hotspot, to keep you connected while in Europe. It keeps your smartphones, laptops and tablets connected in over 100 countries, with unlimited internet.