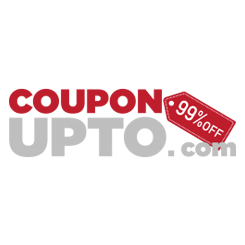 BestSelf Co Coupons
10 Coupons, 4 Verified Coupons
Submit a Coupon
Expired Coupons
Please! Complete require fields
Showing 0-20 of 90 reviews
Emma
Nov-09-2018
I wanted to say how much I love my Best Self journal. I have depression & anxiety, which makes it a challenge to stay motivated and forward thinking. My journal has helped me create & accomplish big & small goals as well as encourage myself to be proud of any victory- big or small. I'm so, so glad I decided to invest in myself and purchase this journal! Thank you for such a wonderful product!
Philip E Prescott
Nov-09-2018
This is a great journal for keeping everything on track and setting and achieving goals.
Carlos Montañez
Nov-08-2018
I loved this product. True it is a little pricey for a 3 month journal but it is worth it.
GGB
Nov-08-2018
I have used multiple journals from best self co. I have found the system to be amazingly productive and hugely helpful for both focusing on the day to day grind toward a goal (or many goals) as well as attempting to hit very big, ambitious long term targets. The youtube channel and emails are also hugely helpful.This is a great tool for anyone looking to keep track of big goals and hold themselves accountable!!
PML
Nov-08-2018
I love how this journal is designed and published, but the content is a bit too structured. If you love the way the pages are divided, you will love the journal. I wished the right page of each day would have been just free for all dotted notes. I loved the lessons learned and wins concept, but not on daily basis...
T. Hurley
Nov-08-2018
If you are looking for a great journal/day planner, look no further. I literally have gone through more than a dozen planners looking for enough structure that I need not think to hard to set it up AND provides enough flexibility to make it my own. The Best Self journal is the only one that I have found that does all that. No matter your goals (Health, wealth, personal, professionally, etc.), this journal will provide the way forward. AND you get to be a part of a facebook group that offers support and ideas of how to go about journaling. Don't waste your money on others like I did; just get this one. You won't be sorry; you'll be thankful!
James Eldridge
Nov-08-2018
Not only does this journal keep daily planning and organizational fun–it inspires me to keep at it with the cleverly designed boxes of goal setting, gratitude and lessons learned each day. Love it.
Kristen T
Nov-08-2018
Everything I need for the day all in one place! Habit-tracking, gratitude journal, schedule, notes, goals, priorities... all on two pages! Love it.
KatieAHayes
Nov-06-2018
Great journal that helps to keep you organized and on task.
james
Nov-03-2018
I have a job where I am in charge of my day. As my business started to pick up I knew I needed something to help me out. I created my own journal sheets based on articles I read on goal creation and time management. Having a big binder and loose papers were not idea so I went in such of a premade journal that had everything I needed. Turned out it was not as easy as I thought it would be to find something that fit my criteria. I wanted something that kept my day under control but continued to point to my goals. Remind me of my daily actions that needed to be done. This journal was the whole package. It fits into my briefcase. It gives me time to reflect, see my growth, and keep my day under control. The nice thing is you can use it as you see fit. I by one every quarter and have done it for over a year. I don't see my self-changing any time soon.Features that I like.- Breaks down your goal in a "12-week year style"- Weekly goal overview- The habit tracker is great - think you want to build a new habit then track it - sometimes shows you why you might feel stagnant- The big goal every day and the must do before you call your day complete- back section for an idea or whatever you feel like writing about.- The thankful section is great - trying to write 6things a day you are thankful for without making it general is a great way to start and end your day.- Its made well feels, good to carry, and is a great way to make sure you are always improving.- Does not have to be money goals - I use it to make sure I keep track with family, and for personal growth as well.
William Lawrence
Nov-02-2018
I'm on number 3. It has taken 3 of these to fully embrace and utilize this system. Now I like it and the Best Self Journal is helping me to facilitate marked improvement in my daily habits as well as my big picture goals.
Cris10
Nov-02-2018
I am about to buy my 4th self journal now because I have found the habits it instills to be very grounding, inspiring and productive! If I miss a day, I feel the difference.
Jeff Louzada
Nov-01-2018
I've tried different planner, both highly rated on Amazon and ones that I found in a store like the paper store. I have not been able to find a planner that is as neatly laid out, comprehensive and easy to use as the best self-journal. This planner is specifically for people who have a 3-month goal and want to break it down into weeks, then days, then prioritize your hours and tasks. It also comes with a 13-week tracker that is meant to go somewhere like a wall or fridge for you to track your progress. Along with the reading inside the journal and companies website, this makes it the most sophisticated goal planning/tracking journal out there.
Heath L. Hubbard
Nov-01-2018
I loved this planner its very helpful and it keeps you moving and on point. It also helps you focus on the positive which is hard when you are trying to make progress. Nice quality book well laid out. Over all its a really great product.
Marhi Swain
Oct-31-2018
I've been using this book for a few days now and I love it. I have been struggling to get my health on track for a few years now, and I think this journal has been very helpful. I get to mark my progress, but also mark when I miss a goal, etc. Great product and I will buy another when I complete this one.
Thomas Runger
Oct-31-2018
This item is easy to use, well organized, and motivational. It provides a great template, but also has a certain degree of flexibility to fit your individual needs.
Jeff T. Rogers
Oct-25-2018
A great journal to help you focus on the right things.
Justin Bell
Oct-21-2018
Great product. Next level.
Mike P
Oct-11-2018
This planner is the perfect mix of daily structure, writing prompts and blank space for notes. I used nearly every day of the 90 days allotted, and I will definitely purchase this planner again.
John J Caruso
Oct-09-2018
Simply put, this changed my life. It guides me in my goals, resets my frame of mind, and has helped me become far more productive.