Expired Coupons
Please! Complete require fields
Showing 0 -50 of 90 reviews
Emma
Nov-09-2018
I wanted to say how much I love my Best Self journal. I have depression & anxiety, which makes it a challenge to stay motivated and forward thinking. My journal has helped me create & accomplish big & small goals as well as encourage myself to be proud of any victory- big or small. I'm so, so glad I decided to invest in myself and purchase this journal! Thank you for such a wonderful product!
Philip E Prescott
Nov-09-2018
This is a great journal for keeping everything on track and setting and achieving goals.
Carlos Montañez
Nov-08-2018
I loved this product. True it is a little pricey for a 3 month journal but it is worth it.
T. Hurley
Nov-08-2018
If you are looking for a great journal/day planner, look no further. I literally have gone through more than a dozen planners looking for enough structure that I need not think to hard to set it up AND provides enough flexibility to make it my own. The Best Self journal is the only one that I have found that does all that. No matter your goals (Health, wealth, personal, professionally, etc.), this journal will provide the way forward. AND you get to be a part of a facebook group that offers support and ideas of how to go about journaling. Don't waste your money on others like I did; just get this one. You won't be sorry; you'll be thankful!
GGB
Nov-08-2018
I have used multiple journals from best self co. I have found the system to be amazingly productive and hugely helpful for both focusing on the day to day grind toward a goal (or many goals) as well as attempting to hit very big, ambitious long term targets. The youtube channel and emails are also hugely helpful.This is a great tool for anyone looking to keep track of big goals and hold themselves accountable!!
PML
Nov-08-2018
I love how this journal is designed and published, but the content is a bit too structured. If you love the way the pages are divided, you will love the journal. I wished the right page of each day would have been just free for all dotted notes. I loved the lessons learned and wins concept, but not on daily basis...
James Eldridge
Nov-08-2018
Not only does this journal keep daily planning and organizational fun–it inspires me to keep at it with the cleverly designed boxes of goal setting, gratitude and lessons learned each day. Love it.
Kristen T
Nov-08-2018
Everything I need for the day all in one place! Habit-tracking, gratitude journal, schedule, notes, goals, priorities... all on two pages! Love it.
KatieAHayes
Nov-06-2018
Great journal that helps to keep you organized and on task.
james
Nov-03-2018
I have a job where I am in charge of my day. As my business started to pick up I knew I needed something to help me out. I created my own journal sheets based on articles I read on goal creation and time management. Having a big binder and loose papers were not idea so I went in such of a premade journal that had everything I needed. Turned out it was not as easy as I thought it would be to find something that fit my criteria. I wanted something that kept my day under control but continued to point to my goals. Remind me of my daily actions that needed to be done. This journal was the whole package. It fits into my briefcase. It gives me time to reflect, see my growth, and keep my day under control. The nice thing is you can use it as you see fit. I by one every quarter and have done it for over a year. I don't see my self-changing any time soon.Features that I like.- Breaks down your goal in a "12-week year style"- Weekly goal overview- The habit tracker is great - think you want to build a new habit then track it - sometimes shows you why you might feel stagnant- The big goal every day and the must do before you call your day complete- back section for an idea or whatever you feel like writing about.- The thankful section is great - trying to write 6things a day you are thankful for without making it general is a great way to start and end your day.- Its made well feels, good to carry, and is a great way to make sure you are always improving.- Does not have to be money goals - I use it to make sure I keep track with family, and for personal growth as well.
William Lawrence
Nov-02-2018
I'm on number 3. It has taken 3 of these to fully embrace and utilize this system. Now I like it and the Best Self Journal is helping me to facilitate marked improvement in my daily habits as well as my big picture goals.
Cris10
Nov-02-2018
I am about to buy my 4th self journal now because I have found the habits it instills to be very grounding, inspiring and productive! If I miss a day, I feel the difference.
Jeff Louzada
Nov-01-2018
I've tried different planner, both highly rated on Amazon and ones that I found in a store like the paper store. I have not been able to find a planner that is as neatly laid out, comprehensive and easy to use as the best self-journal. This planner is specifically for people who have a 3-month goal and want to break it down into weeks, then days, then prioritize your hours and tasks. It also comes with a 13-week tracker that is meant to go somewhere like a wall or fridge for you to track your progress. Along with the reading inside the journal and companies website, this makes it the most sophisticated goal planning/tracking journal out there.
Heath L. Hubbard
Nov-01-2018
I loved this planner its very helpful and it keeps you moving and on point. It also helps you focus on the positive which is hard when you are trying to make progress. Nice quality book well laid out. Over all its a really great product.
Marhi Swain
Oct-31-2018
I've been using this book for a few days now and I love it. I have been struggling to get my health on track for a few years now, and I think this journal has been very helpful. I get to mark my progress, but also mark when I miss a goal, etc. Great product and I will buy another when I complete this one.
Thomas Runger
Oct-31-2018
This item is easy to use, well organized, and motivational. It provides a great template, but also has a certain degree of flexibility to fit your individual needs.
Jeff T. Rogers
Oct-25-2018
A great journal to help you focus on the right things.
Justin Bell
Oct-21-2018
Great product. Next level.
Mike P
Oct-11-2018
This planner is the perfect mix of daily structure, writing prompts and blank space for notes. I used nearly every day of the 90 days allotted, and I will definitely purchase this planner again.
John J Caruso
Oct-09-2018
Simply put, this changed my life. It guides me in my goals, resets my frame of mind, and has helped me become far more productive.
PVelas
Oct-07-2018
Love this book. Keeps me organized and such detail oriented. I use it mostly for personal goals. I highly recommend it. I'm buying for my friends for Christmas
Leo
Oct-03-2018
A great product.. like anything, if you use it.
Michelle
Sep-30-2018
I love this SELF journal. I bought two for my husband as well. I would also consider buying them again as gifts.
Cheryl F.
Sep-27-2018
I love this Journal. So much in fact that I have already ordered a 4 piece set that will last a year.It is everything I want in a journal and more!!!
K. Jordahl
Sep-14-2018
I have tried most everything to organize my hectic work life. Used Franklin Planners for decades. Stopped as they are bulky. This Journal is a perfect replacement and IMHO better. Took a week to get my ideas, goals and activities organized and fully understand how to use the tool wisely. Have already ordered my next one!
Todd
Sep-12-2018
I have been very pleased with the journal and the ability to refocus myself.
Glitterinsane
Sep-08-2018
I feel that these planners are what I've been looking for my entire adult life. As a psychologist I appreciate the evidence-based tools for motivation and work/life balance that are seamlessly implemented into the system. The minimalist design allows me to easily write over anything I need to change, such as re-writing the hours on the margin of the page if I sleep in or need to work late. Writing out my daily priorities has changed my mindset and workflow. Also I now have a record of all the time I've spent working since I first started getting these planners. This is handy for billing clients, tracking time spent on projects, and also just personal reasons since it's a very consistent diary of sorts as well. Every inch of every page is useful. I honestly can't think of any ways I'd improve this system.I can't recommend these highly enough for how much I appreciate them in my every day life. I just ordered this four volume set for about $100 which I was pleased to see includes the "graduate" edition of the planners that I was sad to not find last time around. This means the front material explaining how to use the journals has been removed. The four-volume set contains a separate packet with that information.I am tempted to buy 10 of these multi-sets so I am set for 10 years.
Michelle Lynn Johnston
Sep-04-2018
This journal has been so helpful for me. It helped me lose weight by setting the goal and breaking it down AND figuring out what habits I needed in place. My work tends to be chaotic and it's helped me immensely in the part of my life as well.I'm on my 2nd journal and this one I'm re-focusing on work (it's been 6 months and I've started a new job), training my dogs, and getting my new house in order. Yes, they focus a lot on the business aspect of goals, I'd say this journal is amazing for anyone who just doesn't know where to start with goals that they can't ever seem to nail down. Make it work for you!!!
Kaylasa JaguarStar
Aug-30-2018
I can seriously say this planner is saving my life. For all chaotic, busy and creative minds out there, this journal is the perfect item to have to keep track of your goals and your everyday tasks. My effectiveness at work and my personal projects has increased 200%. This is so much better than other planers because you have enough space to write down all your pending tasks and sub-tasks, and at the same time you can set monthly and weekly goals, and then break them down into smaller objectives. I also appreciate so much the fact it comes with a manual and even internet resources where you can learn hor to prioritize, and how to organize your brain. I would say this is the most important attribute of this planner: more than a paper planner, it organizes your mental processes. This is a MUST HAVE for any busy, creative person out there.
Haley
Aug-29-2018
Really teaches you how to use it effectively
Wyler Studios
Aug-27-2018
I love the easy and simple to use layout of the journal. Highly recommend this product.
Jason Muhammad
Aug-25-2018
Very good planner and system to help you get going!
Sarah Kinnaird
Aug-22-2018
Great journal! The prompts really focus the mind and actions and helps you focus on what's important
Rita
Jul-04-2018
This was recommended to me by my coach and I absolutely love it! It will help with keeping you on task (time management), and understanding why you have fallen short of your daily goals. Really helps with accountability.
Richard Baron
Jun-14-2018
This journal helps me to be my best self...but actually it does and I love it and I annoyingly tell anyone who listens about how much happier it makes life
Amber S.
Jun-10-2018
Loved this and the transformation it made in my life! It was an incredible tool to reach my goals.
Katherine A. Lashley
May-17-2018
This planner journal is organized really well. I used this to help keep me on track during the day, to help with my to-do list and completing my work. This helped me to stay more focused, and I liked that my schedule, errands, and to-do list were kept in one place. The planner is a good size--not too big or small. There are some blank pages in the back for notes, so I could also take this book to meetings and have space to jot down notes.
Grace
May-16-2018
Really clean, neat, accessible, and motivating!
Amazon Customer
May-15-2018
Works well, a bit scattered feeling sometimes but I like it.
unimportant
May-05-2018
Bought this as a gift and the person I got it for loved it
Brian Johnson
Apr-24-2018
My 6th Journal 💜
Nia M.
Apr-06-2018
I love it. It's the end of week one I'm already noticing a more positive outlook on life and I'm feeling more productive. The facebook group is really helpful! It's not the best quality and it's over priced but the content is totally worth it.
Michael Brewer
Mar-01-2018
I love this journal, but the price pushed to a point where I'm opting not to reorder. Bummed.
Chase
Feb-28-2018
I love the outline of the book and how it's kept me motivated towards my goals of building an online fitness business and my leadership business
Jennifer
Feb-28-2018
**Written by husband**I really enjoyed this journal. It's practical and yields improved productivity improvements quickly. I enjoyed tracking multiple effort's tasks easily through the deliberate planning of my day.I decided on 4-star for the price point. I was hesitant to buy it the first time at $30 for 3 months worth of a planner. At $40, and without the need for the starter supplies, I can't justify spending the extra $15 for half the capacity of BestSelf Co's competitors. My wife has been using the Panda Planner and is enjoying similar benefits. I will unfortunately go that way for the next 6 months.
Matthew
Feb-18-2018
Great journal, if you want to set goals and make a plan to achieve them!
Mario
Feb-09-2018
I've only tried it for a week so far, but I'm really liking it! It felt like a very good and productive week. I love the open format where I can really make it my own. I also appreciate the positive psychology informed approach within it, and have noticed some changes in my mood and energy throughout the day by incorporating the recommended practices into my daily workflow. I'm finding that I'm focusing my energy into things that are in tune with my own personal values, more than I was previously, and I think that makes a big difference. I particularly like the practice of reflecting on the lessons and wins of each day, something I wasn't doing before but am now recognizing as vital. I've already started some healthier habits and rituals that keep me on track. The morning ritual especially has been helpful, and I'm finding that planning the day by writing it out each morning (or evening before) really helps me feel like I am managing the day better than I had before. I'd say I feel I'm in more control of the day, and of myself, planning better rather than reacting throughout the day, while also being aware of things that I can't control and still managing to have a good day by the end of it. Again, this is where I think the daily reflection is helpful.As far as physical quality is concerned, I think the paper is great, I can use my favorite pen on it and it writes smoothly and does not bleed through. The cover feels good in the hands. I like the ribbon bookmarks that are included, though the blue and white ones could be a tad longer.I'm planning on sticking through to the end of the 13 week program, but could definitely see myself continuing with this journal after that. I wish I got it sooner!
shimpo
Feb-07-2018
I think I will really like this journal. I have never had goals or written anything down so it was a bit intimidating but the instructions and examples help a lot. I am enjoying the challenge to fill in my days completely so I can actually schedule.myself!
Jose M Alvarenga
Feb-07-2018
Loved it!
patish
Feb-06-2018
I love to journal and frequently struggle with purpose and place. Gratitude journal, diary, blog thoughts, travel journal...I've got many on my shelf. Best journal gives me a place to stay organized, set goals, and also track daily/weekly/ monthly milestones. It is helping me stay on track and also giving me a space for reflection. As a soon-to-be-retired person, I'm not sure I will continue with the investment on a 13 week basis; but for a professional, student, or driven individual it is a great way to hold yourself accountable. The journal looks professional, gives guiding spaces, and also leaves some room for cusomization. I recommend giving it a try.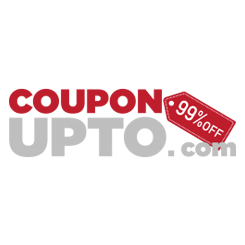 Top Selling
13
The BestSelf Co Self journal is divided in 3 distinct sections: The Daily, Weekly and Monthly. Each one is tailored to keep you focused and on track for achieving your goals.